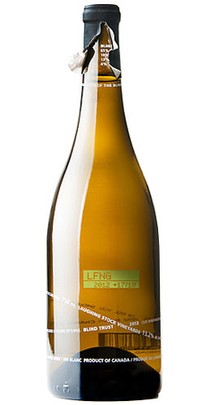 Blind Trust White 2012
Wine Profile
Blind taste the Blind Trust and try to guess the varietals before disclosing the assets which are kept under wrap and seal of the capsule.
Winemaking Notes: Our winemaking choices for this vintage include whole cluster pressing for a fresh fruit profile and settling the juice with no skin contact. Much of our winemaking approach relies on blending which brings together the unique characteristics of each varietal and creates layers of flavors and complexity. As well, we employ a range of aging strategies including some barrel fermentation in both barrels and puncheons (double the size of a regular barrel) to combine with the stainless steel portions.

This year's combination of varietals offers a beautiful balance of layered fruit flavor. Apricots and citrus on the nose, are complimented by a lush mouth weight, with notes of peach, kumquats, and a hint of honeysuckle.
Vintage Notes: Considered one of the best vintages in the past 5 years, the growing season was long and warm. Despite a wet spring, 2012 delivered an almost flawless Okanagan summer, followed by extended fall warmth. Ripeness is always a balance between reaching proper sugar/brix levels and also achieving interesting flavours via phenolic ripeness and both were optimal with the 2012 harvest. While some vineyards had large yields this year, we managed our crop levels carefully to still stay within our target focusing on quality, not quantity on both our reds and whites.