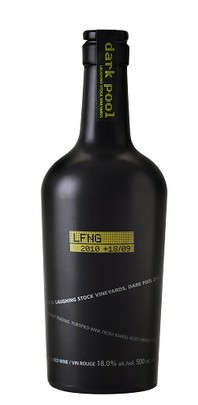 Wine Specs
Harvest Date
October 20, 2010
Aging
5 years, 8 months in a French Oak Puncheon
Dark Pool 2010
wine profile
Always exploring winemaking techniques, David kept this Port project under the radar, (even from Cynthia) with a small lot of Merlot wine that was quietly aged in two oak puncheons, sequestered in a corner of the winery for over 5 years. This once in a decade wine project may or may not be repeated since the secret has been exposed.
Dark and intensely coloured, this Port-style wine has a nose of stewed red and black cherry, sugared dates, and burnt caramel. On the palate, expect rich concentrated flavours of dried cherries, dates and figs. As this wine evolves, it will enhance with nutty roasted almond and hazelnut characters further. Suggested ageing 5-10 years
winemaking notes
Made in traditional Port style, Dark Pool was created using Merlot grapes sourced from the Naramata Bench during the 2010 harvest. After vinification, the wine was placed in neutral French oak puncheons and left to quietly age indefinitely. At the four year mark, we had a local distillery work with the lees (heavy sediment from the fermentation tank) from the same Merlot block, to create a high proof spirit that was added to the wine. Now fortified, it was further barrel aged for an additional year and half before being bottled in June 2016.
vintage notes
The 2010 growing season was cooler with a late wet spring resulting in a slow start with delayed bud-break. Warm summer temperatures got things going with better than average fruit set but ripening came to a grinding halt in September with low temperatures and uncharacteristic rainfall. Cautious fruit thinning helped adjust crop load and fortunately a heat wave in October put the harvest on track. Reds were harvested a couple weeks late, but at full ripeness and physiological maturity with abundant fresh acidity
vineyards
Naramata Bench, Okanagan Valley