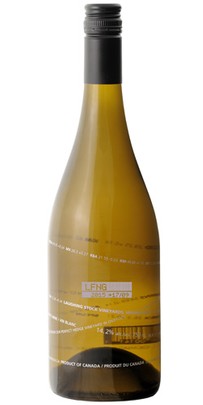 Wine Specs
Harvest Date
September 17, 2015
Fermentation
40% Stainless steel, 40% Neutral Oak, 20% Concrete Eggs
Viognier 2015
wine profile
Putting your nose in a glass of Viognier is like being surrounded by the heady fragrance of the Mock Orange that blossoms wild each spring in the South Okanagan. Lush and full bodied, with baked peach and with a nice long finish that smacks like green apple.
winemaking notes
In 2015, we selectively picked the 100% estate grapes from our Perfect Hedge vineyard in Osoyoos on two separate dates a week apart. The grapes were whole cluster pressed and fermented in 40% stainless, 40% French oak and 20% concrete eggs. Then aged in a combination of oak, stainless steel and concrete to add complexity to the wine.

Our winemaking team has been using concrete eggs since 2011. Concrete fermenters are slightly porous thus allowing the wine to breathe without imparting any flavors. The egg shape brings some unique properties to the fermentation process by keeping the lees in a constant state of movement.
vintage notes
Starting with a particularly warm spring, 2015 became one of the hottest on record in the Okanagan Valley. Hot doesn't necessarily guarantee a stellar vintage as vines can shut down once temperatures go beyond 35 degrees. And typical of recent hot summers, forest fires abounded creating other issues such as valley smoke, which ironically clouded the sunshine for a few weeks and slowed ripening. Overall, harvest dates were two to three weeks early with fabulously ripe fruit. For white wines, the trick to calling the right pick date was to pay attention to flavours and acidity as much as standard ripeness indicators such as Brix.