Kitten Swish 2015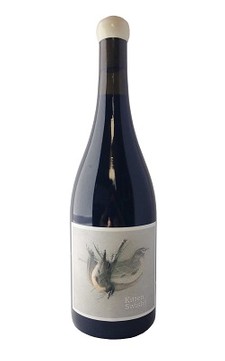 A special project with Brad Royale, a respected Sommelier in the happening Calgary food scene, this is the second release of Kitten Swish Cabernet Franc - Here & Gone. Brad started the Kitten Swish wine label to act as a 'negociant' and showcase the best of a region by partnering with top tier wineries around the world. He chose Laughing Stock Vineyards to work with in the Okanagan.
The 2015 vintage was hot in the valley. Long and hot with heat spikes throughout the year ramping up concentration. There were fires in the south that caused some consternation (especially with using whole cluster and wanting extended skin contact) but thankfully the winds were in our favor and we ended up with clean fruit.
With this type of heat I thought we would deliver a wine similar in density to the 2014, but it couldn't be more different. The wine is paler, with more pronounced tannin and lifted herbal/amaro like aromas. The acidity is bright, playful even, giving a supportive role to the fruit. It is a much slimmer version of Cabernet Franc when compared to our 2014...prettier...and taller.
Only 50 cases produced.
Kitten Swish... Its' for your mouth.