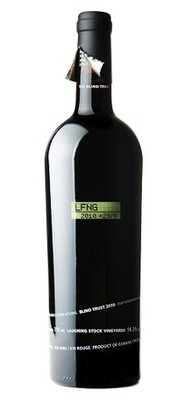 Wine Specs
Harvest Date
October 15, 2010
Aging
Barrel aged for 15 months in 50% new and 50% second use French oak barrels
Blind Trust Red 2010
Wine Profile
A blind trust is a financial trust in which the executors have full discretion over the assets, and the trust beneficiaries have no knowledge of the holdings of the trust. In this case, our Blind Trust is a wine in which the winemaker has full discretion over the blend so you'll just have to trust us.
But if you are really curious about the blend, just blind taste the Blind Trust and try to guess the varietals before disclosing the assets which are kept under wrap and seal of the capsule.
Winemaking Notes: Since the barrels for Portfolio and Blind Trust are treated exactly the same for the first 15 month, the selection process is a lot like asking which of your children to you like the best. Tough decisions indeed.
This year's blend shows a lot of finesse and elegance with spicey dried cherries and high notes of cranberry, nutmeg and eucalyptus.
Vintage Notes: The 2010 growing season was one of the coolest we've experienced. A late wet spring resulted in a slow start with delayed bud-break. Warm summer temperatures got things going with better than average fruit set but ripening came to a grinding halt in September with low temperatures and uncharacteristic rainfall. Cautious fruit thinning helped adjust crop load and fortunately a heat wave in October put the harvest on track. Reds were harvested a couple weeks late, but at full ripeness and physiological maturity with abundant fresh acidity.