Welcome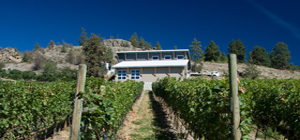 Located on the desirable Naramata Bench, Laughing Stock Vineyards is a serious enterprise with a most unfortunate moniker. We wake up every day with the constant motivation of not living up to our name.
We strive to produce some of the highest quality wines in the Okanagan Valley. It's what we do.

Stock Pick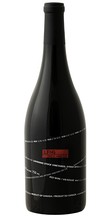 $38.00
Events & happenings
October 1, 2015 - Release of Portfolio 2013, our flagship Bordeaux inspired blend
November 24, Sutra - Wine Dinner, Victoria
November 25, Arms Reach Bistro - Dinner, Deep Cove
November 26, My Shanti - Wine Dinner, South Surrey
November 28, Vij's - Wine Dinner, Vancouver
Join the Preferred Share Wine Club and receive regular dividends of our wines and FREE Shipping across Canada.
Syrah 2013 wins GOLD at the 2015 National Wine Awards of Canada
LFNG on BNN, David & Cynthia talk about changing careers and the challenge of selling BC wine in Ontario, Business News Network
Taking Stock - A Naramata Bench Icon Turns 10, Christopher Waters, VINES Magazine, September 2014
View our most recent newsletters.