Portfolio 2014 - Double Magnum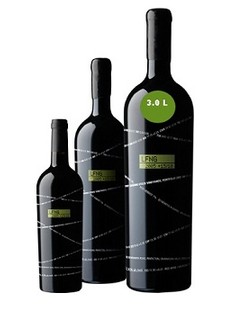 wine profile
The 2013 vintage of Portfolio is a complex layering of blackberry compote and clove spice aromas that jump out from the glass. Solid notes of black fruit and dark chocolate, with tannins that are already soft and plush, thanks to a warm growing season. The end result is a smooth, long finish and a wine built to age. Cellaring this full-bodied red is recommended for up to 10 years or can be enjoyed it in its youth after decanting.
winemaking Notes
The 2013 vintage combines the five classic varietals: 41% Merlot, 30% Cabernet Sauvignon, 18% Cabernet Franc, 8% Malbec and 3% Petit Verdot to create a multi-layered, complex wine.
Using double sorting tables to sort grapes first by cluster and then by berry allows us to put meticulous attention on using only the best grapes in our wines. Our oak program continues to be fine-tuned and includes the use of oak fermenters in addition to our stainless steel tank ferments. Portfolio is aged exclusively in French oak barrels and puncheons for 19 months.
Barrels are individually tasted and selected to create balance in flavours, tannins and acidity in the final blend of Portfolio.
vintage Notes
In 2013, we were again blessed by Mother Nature with a warm growing season. However, every year always brings its challenges and while we had solid heat units through the summer months, it also brought some humidity which is unusual for the Okanagan. For reds, mildew pressure was higher than normal, but with prudent farming strategies, our vineyards were not affected. It can be tempting in a good growing year to leave extra crop on the vines, but our approach is to be conservative and crop the vineyard lightly to deal with the unpredictability of weather. Fortunately, after some rains in September, the weather dried up through October which allowed us to pick on schedule at optimal ripeness levels.
vineyard source
Sourced from 3 sites on the Naramata Bench and from the Perfect Hedge Vineyard in Osoyoos.
awards
93 points - Beppi Crosariol, Globe & Mail
93 points - John Schreiner