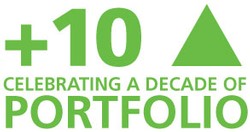 In the investment industry, you aren't really taken seriously as a money manager until you can post 10 year performance numbers.
Portfolio, our flagship Bordeaux style blend has now achieved that status. For the past decade, Portfolio has routinely won top accolades from wine competitions and wine critics alike. And this 10th vintage is set to be a chart-topper from the stellar 2012 growing year.
Explore how, over the last decade, we have built the winery to create this wine.
LFNG Growth Chart - Starting with 1 ton of grapes in a garage in White Rock, compare our growth curve and milestones versus the performance of the TSX stock exchange.

How is Your Portfolio Performing - See how the wine has evolved in the last 10 years including: