Our team
Sebastien Lafortune
Manager
A sommelier by trade, Sebastien brings over 25 years of hospitality experience to the Laughing Stock team. Originally from Montreal, he grew up in the world of fine dining and cuisine, before heading to Calgary where he spent 12 years working in the world of fine wine. Sebastien moved his family to the Okanagan in 2018 and he has enjoyed working many aspects of the winery, from wine education to the cellar and now managing the tasting room.
"It's great to be able to speak to our guests about every aspect of the wines we make, from grape varietal history to winemaking techniques, and help deliver exceptional experiences here at LFNG"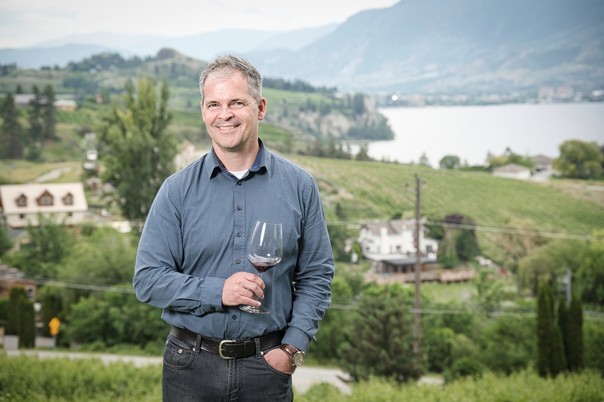 Desmond Metz
Assistant Manager
Originally from Ontario, Desmond joined the Laughing Stock team at the beginning of the 2022 season, bringing 10 years of experience in the hospitality industry with him from Niagara. In 2020 he made the move to the Okanagan Valley In October of 2020 he packed his bags and headed West to see what the Okanagan Valley had to offer. Although Desmond got his start in the kitchen he found his passion in the tasting room, and hasn't looked back since.
"I just love talking about wine, sharing it with others and making it fun for everyone, from the least experienced wine tasters to the most knowledgable, at the end of the day wine is to be enjoyed!"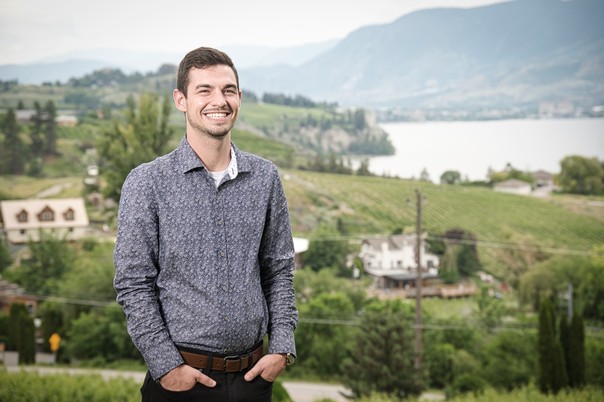 Sandy Leier
Wine Maker
Having grown up in Kelowna, Sandy was instilled with a love of the land from any early age. Being surrounded by the abundant fruit trees, vineyards and forests of the Okanagan Valley was her catalyst to pursuing a career in Winemaking. "I always knew I wanted to work with nature to create something but it wasn't until I started working with a team of passionate winemakers that I fell in love with making wine." In Sandy's 16 years of winemaking experience, she's traveled to many wine regions around the world and has had the opportunity to learn from winemakers working with different varieties and terroir. The premium vineyard sites and unique small batch wines here at Laughing Stock drew Sandy to take the role of Winemaker in July of 2022 where she's excited to experiment with the amphora and concrete eggs to shape some interesting small lots.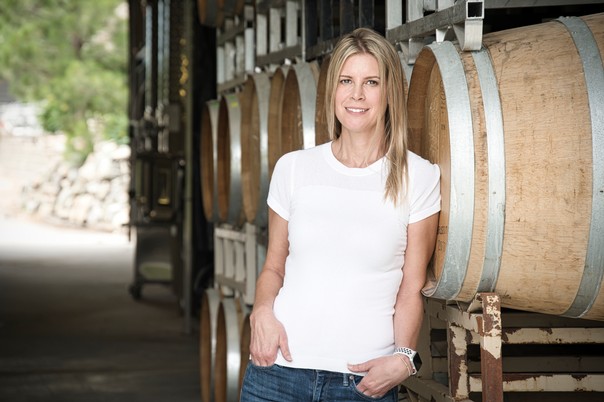 Kaitlyn Berendt
Assistant Wine Maker
Originally hailing from Ontario, Kaitlyn sought out the sunny Okanagan and obtained a Bachelor of Science in Microbiology from UBC Okanagan. With a love for wine, that we all share, the intersection of science and artistic style lead her to study Enology at Washington State University propelling her forward in her winemaking career. Kaitlyn gained a wealth of international experience working in both New Zealand and Australia, but the draw of the Okanagan was strong, and she found her way back to her new home, excited to put her passion for wine and science to good use focusing on premium wine at Laughing Stock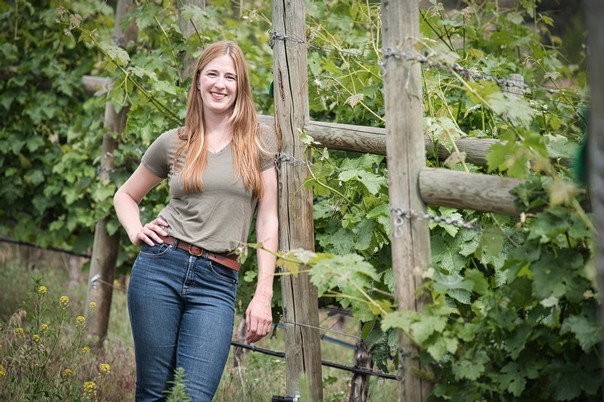 Cohen Park
Cellar hand
Officially Cohen joined the Laughing Stock winemaking team in July 2020 after a couple seasons helping with harvest and bottling. No stranger to the region, Cohen comes from the South Okanagan & Similkameen Valleys. After the intense and busy summers of the Okanagan valley as a chef, the shoulder seasons allowed Cohen to explore other facets of the hospitality industry. After only his second harvest, Cohen was drawn to the art of winemaking, and left the kitchen.
"From sorting grapes to stirring of barrels and the chime of bottling glass, I am learning the science behind it all and hope to delve further into winemaking in the future, it's really hard to have a bad day at the office! (Especially with the spectacular views)."