Our team
Stefanie Dylla
assistant winemaker
The best thing about having Ontario's Brock University offer a quality wine-making program is that we get all their grads wanting to relocate to BC. Stef joined our winery team for the 2016 Harvest and has been putting her BSc Honours in Viticulture and Oenology to practical application ever since.
In addition to 2 harvests in Ontario, Stef did a harvest in New Zealand's Marlborough before coming back to BC for good. She loves the whole cycle of winemaking, although not the biggest fan of our vibrating sorting table at harvest (grab the Gravol!).
When not working with the barrels, you can find Stef doing Okanagan classics like paddle-boarding or hitting the Penticton farmer's market.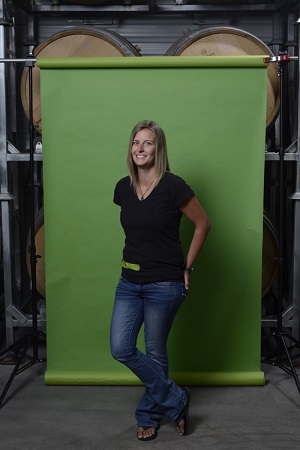 Brendan Miu
cellar hand
Born and raised in BC, Brendan first discovered wine on a summer sojourn to the Okanagan. Then a budding engineer, he became fascinated with how the contents of a bottle could express so much about one place: its climate, culture, and people. This inspired him to read about and drink everything from Albariño to Zinfandel.
Realizing that a desk job wasn't for him, and that winemaking was just another applied science, Brendan enrolled in the Master of Oenology program at the University of Adelaide. Since completing his studies, he has chased harvests across hemispheres in Australia, Napa, and New Zealand. He is now happy to be back on home soil where he can enjoy his favourite Canadian pastimes: watching hockey and shoveling snow.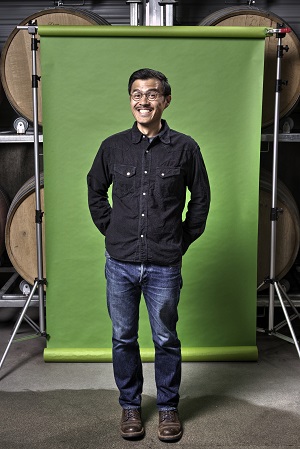 Holly Brockmeyer
investor relations
Holly is in charge of our 'investors", a.k.a. managing the ever-growing Preferred Share Wine Club and busy appointment-only Tasting Room.
Holly has developed her wine knowledge with a "hands on" approach touring the wine regions of the world including cycling the Barossa Valley and tasting Penfold's Grange Hermitage. Now biking and drinking ... there's an idea. Then bringing home wine from St. Emilion and having the Chateau fudge the receipt lower, 'C'est Normal', and hoping Customs doesn't drink Grand Cru Classe.
Holly's background is as diverse as the varietals found in the Okanagan: transportation, recycling, spa, and most recently successful restauranteur. Throughout it all wine has been a passion of hers, although her dog's name is Guinness, go figure!
Email Holly at holly@laughingstock.ca about our Preferred Share Wine Club or to set up a tasting.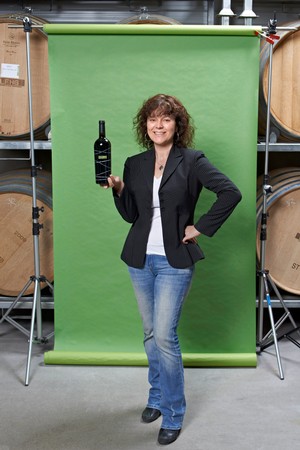 Kayla Sahara
director of drinkable dividends
We are very pleased to welcome Kayla Sahara to Laughing Stock Vineyards as director of drinkable dividends. Kayla has spent the last 3 years as a wine advocate at The BCVQA Wine Store in Penticton. Keen to learn, she has also spent time working in vineyards during Harvest and Crush. In her spare time, Kayla has been a volunteer Judge for BC Wine Festivals Best of Varietal award in 2017 and 2018. Kayla is currently working on her WSET 3 certification.
She also enjoys blind tasting with friends, cooking and a friendly softball game every once in a while
Email Kayla at kayla@laughingstock.ca about our Preferred Share Wine Club or to set up a tasting.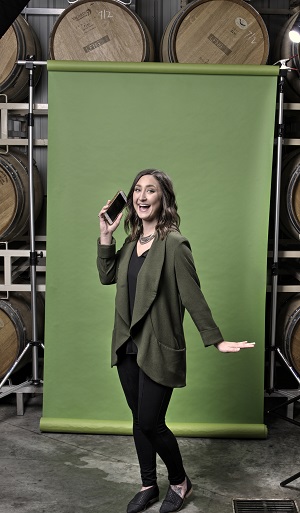 Max & Winston
winery dogs of LFNG