Our team
Stefanie Dylla
assistant winemaker
The best thing about having Ontario's Brock University offer a quality wine-making program is that we get all their grads wanting to relocate to BC. Stef joined our winery team for the 2016 Harvest and has been putting her BSc Honours in Viticulture and Oenology to practical application ever since.
In addition to 2 harvests in Ontario, Stef did a harvest in New Zealand's Marlborough before coming back to BC for good. She loves the whole cycle of winemaking, although not the biggest fan of our vibrating sorting table at harvest (grab the Gravol!).
When not working with the barrels, you can find Stef doing Okanagan classics like paddle-boarding or hitting the Penticton farmer's market.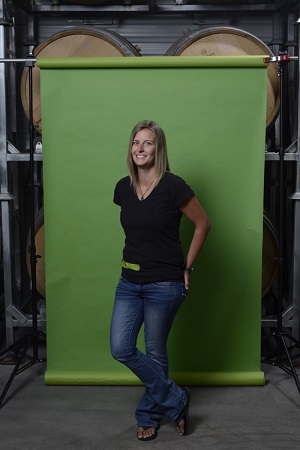 Cohen Park
cellar hand
Officially Cohen joined the Laughing Stock winemaking team in July 2020 after a couple seasons helping with harvest and bottling. No stranger to the region, Cohen comes from the South Okanagan & Similkameen Valleys. After the intense and busy summers of the Okanagan valley as a chef, the shoulder seasons allowed Cohen to explore other facets of the hospitality industry. After only his second harvest, Cohen was drawn to the art of winemaking, and left the kitchen.
"From sorting grapes to stirring of barrels and the chime of bottling glass, I am learning the science behind it all and hope to delve further into winemaking in the future, it's really hard to have a bad day at the office! (Especially with the spectacular views)."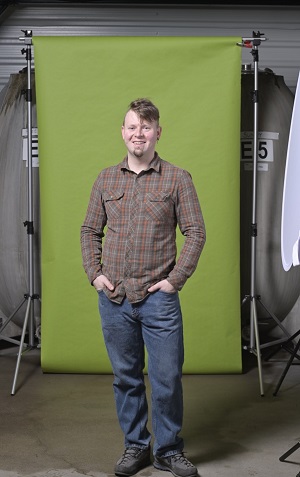 Holly Brockmeyer
investor relations
Holly is in charge of our 'investors", a.k.a. managing the ever-growing Preferred Share Wine Club and busy appointment-only Tasting Room.
Holly has developed her wine knowledge with a "hands on" approach touring the wine regions of the world including cycling the Barossa Valley and tasting Penfold's Grange Hermitage. Now biking and drinking ... there's an idea. Then bringing home wine from St. Emilion and having the Chateau fudge the receipt lower, 'C'est Normal', and hoping Customs doesn't drink Grand Cru Classe.
Holly's background is as diverse as the varietals found in the Okanagan: transportation, recycling, spa, and most recently successful restauranteur. Throughout it all wine has been a passion of hers, although her dog's name is Guinness, go figure!
Email Holly at holly@laughingstock.ca about our Preferred Share Wine Club or to set up a tasting.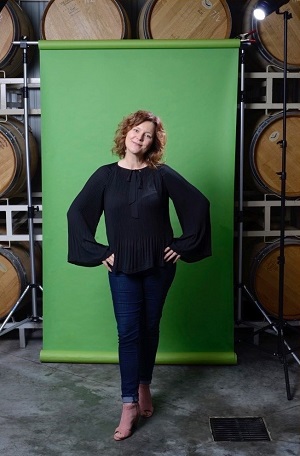 Dave Carson
senior winemaker
Dave has worked in vineyards since age eleven. With many years of practical winemaking experience Dave completed his formal winemaking education through U.C. Davis in California. He later became Senior winemaker for the Constellation Brands (now Arterra Wines Canada) Oliver winery in Okanagan where he led the winemaking teams for Jackson-Triggs, See Ya Later Ranch, Sumac Ridge and Inniskillin. In 2015 Dave was promoted to Senior Winemaker for the Okanagan Estates and took on lead winemaker responsibilities for the prestigious Sunrock Vineyards. In late 2019 Dave stepped in to lend his expertise during harvest at Laughing Stock Vineyards. It was then, that Dave began contemplating his legacy. Although retirement isn't in the imminent future, Dave thought it was time to focus on sharing his passion for winemaking with the next generation.
His side kick Ryder, is never far away.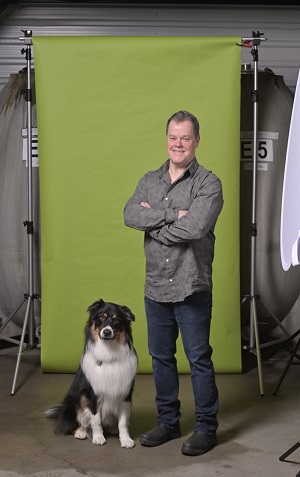 Winston
Stef's side kick and tasting room treat inspector.