Visit Winery

Our winery is located on the prestigious Naramata Bench in the Okanagan Valley, BC.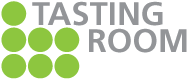 Our tasting room is open by appointment.
Please call for walk-in availability
---
We are open daily:
11AM - 4PM
Until December 17th

---
Address: 1548 Naramata Rd, Penticton, BC V2A 8T7
For general inquiries please email: Info@laughingstock.ca
For tasting reservations please email: Tastings@laughingstock.ca
Or call: 250.493.8466
---
The best way to learn about wine, is to go to the place where the wine is grown and made. As a boutique winery on the Naramata Bench, we like to offer a premium experience for our guests thus we offer tastings in a seated environment, with access to our limited production wines, including wines only available at the winery.
As our winery operates by appointment, we encourage you to book online. If you would like to do a more in depth tasting of some of our Library wines, we offer a Return on Investment tasting, where we compare 3 of our current vintages with 3 past ones. This tasting is $25 per person and waived with the purchase of $200 per couple and provides access to the library wines in the flight. Email tastings@laughingstock.ca to book your Return on Investment.
If you are driving by, just call us from the gate 250.493.8466 and if we have availability we would be happy to host you.
If you or a member of your party have mobility issues, please give us a call prior to your reservation so we can accomodate you the best we can.
PS – If you are a Preferred Share Wine Club member, be sure to book a wine tasting in advance to really enjoy Shareholder Benefits.
Our wine tastings include a flight of 5 wines in varietally specific glassware for $20 per person and is waived with $50 purchase of wine. Our tasting is complimentary for wine club members.
Find us on the map