Our team
Nikki Callaway
winemaker
Nikki has recently joined the winemaking team at Laughing Stock to work alongside David. She comes with a serious wine-making pedigree, that originally began in Bordeaux (how convenient for our wine styles!), having completed a Masters in Enology from the prestigious Université de Bordeaux. After a few winemaking stints in France, Nikki took the opportunity a decade ago to relocate back to Canada to work in the Okanagan Valley, a region that was brand new to her at the time. In 2011, a pinot noir she produced won the 'World's Best Pinot Noir' at the Decanter World Wine Awards. Now she was convinced on the potential of this region.
After some significant roles at major BC players like Mission Hill and most recently Quails' Gate, Nikki decided that she wanted to delve into small lot premium production wines as a way to explore winemaking from a more intimate vantage point. She's thrilled about the opportunity to explore and work with more southern Okanagan vineyards, especially on the Naramata Bench. We welcome her passion and commitment as the best winemakers are those that truly live and breathe this industry. And Nikki does that 24/7.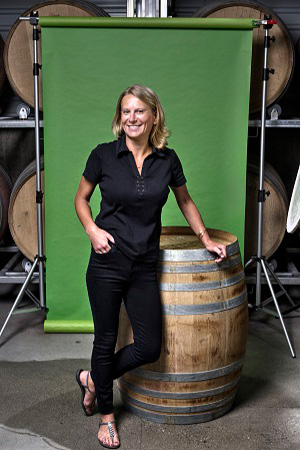 Stefanie Dylla
assistant winemaker
The best thing about having Ontario's Brock University offer a quality wine-making program is that we get all their grads wanting to relocate to BC. Stef joined our winery team for the 2016 Harvest and has been putting her BSc Honours in Viticulture and Oenology to practical application ever since.
In addition to 2 harvests in Ontario, Stef did a harvest in New Zealand's Marlborough before coming back to BC for good. She loves the whole cycle of winemaking, although not the biggest fan of our vibrating sorting table at harvest (grab the Gravol!).
When not working with the barrels, you can find Stef doing Okanagan classics like paddle-boarding or hitting the Penticton farmer's market.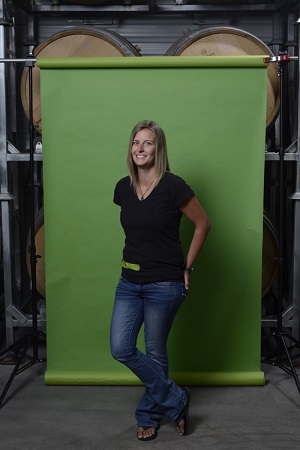 Brendan Miu
cellar hand
Born and raised in BC, Brendan first discovered wine on a summer sojourn to the Okanagan. Then a budding engineer, he became fascinated with how the contents of a bottle could express so much about one place: its climate, culture, and people. This inspired him to read about and drink everything from Albariño to Zinfandel.
Realizing that a desk job wasn't for him, and that winemaking was just another applied science, Brendan enrolled in the Master of Oenology program at the University of Adelaide. Since completing his studies, he has chased harvests across hemispheres in Australia, Napa, and New Zealand. He is now happy to be back on home soil where he can enjoy his favourite Canadian pastimes: watching hockey and shoveling snow.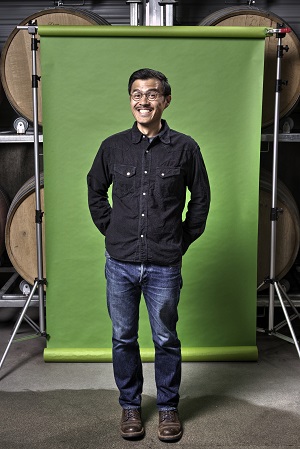 Jean-Philippe Tremblay
vineyard manager
Like many adventurous Quebecois youth, Jean-Philippe came out to the Okanagan Valley on a quest to the West to pick cherries. However, that was almost a decade ago and he just never left. Fortunately for us, he found the love of vineyards and has been working the vines for over 5 years before joining us this year to oversee our Naramata vineyards.
While he may be small in stature, JP's big on hard work and can master any machine. As JP said to David one day as he walked out of the vineyard, "I'm making wine in those vines". Right answer!
But if you are looking for him in the vineyard, be sure to yell loudly to get his attention above the raging heavy metal music in his omnipresent headphones.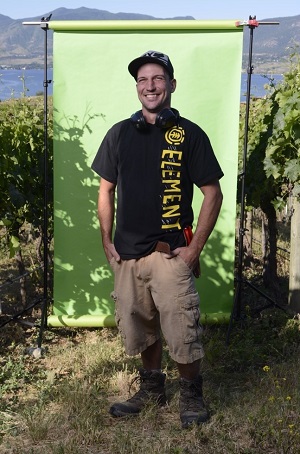 Holly Brockmeyer
investor relations
Holly is in charge of our 'investors", a.k.a. managing the ever-growing Preferred Share Wine Club and busy appointment-only Tasting Room.
Holly has developed her wine knowledge with a "hands on" approach touring the wine regions of the world including cycling the Barossa Valley and tasting Penfold's Grange Hermitage. Now biking and drinking ... there's an idea. Then bringing home wine from St. Emilion and having the Chateau fudge the receipt lower, 'C'est Normal', and hoping Customs doesn't drink Grand Cru Classe.
Holly's background is as diverse as the varietals found in the Okanagan: transportation, recycling, spa, and most recently successful restauranteur. Throughout it all wine has been a passion of hers, although her dog's name is Guinness, go figure!
Email Holly at holly@laughingstock.ca about our Preferred Share Wine Club or to set up a tasting.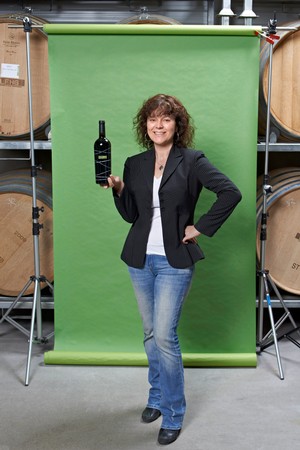 Deanna Carloni
director of drinkable dividends
Deanna has been sharing the love of our wines with visitors at Laughing Stock off and on since 2011 and her spark and enthusiasm about wines is contagious. She says it was a 'no-brainer' to get involved in the wine biz since she's from Penticton and her endless curiosity for learning has pushed her to achieve her WSET Level 3 in wine education.
A busy mom of two boys, Ace & Fox, Deanna also keeps a busy travel schedule often zipping off to Napa for the weekend, or to catch the SuperBowl. No dust settles on her! She is currently leading our tasting room team to provide a top-notch tasting experience in our 'by appointment' tasting room.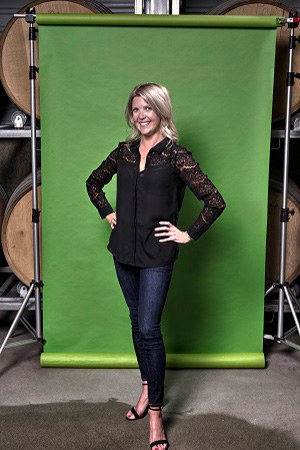 Sarah Isaksen
office manager
Having decided Northern BC is just too cold, Sarah decided to give in and come to the sunny Okanagan. Upon meeting her Sommelier husband, she quickly graduated from drinking sweet, pink girly wines to appreciating a good Syrah.
This newfound interest in the wine business pairs well with her years of administrative & book-keeping experience (pun totally intended). If you're in the Tasting Room and hear rustling and even sometimes muttering coming from behind the sliding doors, you know she's hard at work.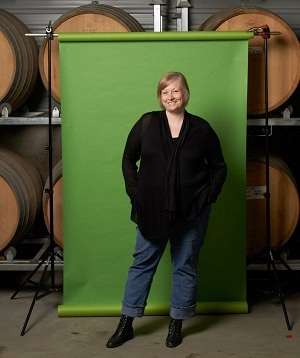 Radar
marmot chaser
Every winery needs a winery dog, and Radar fulfills the requirements of that job perfectly. He is in and out of the winery all day, always right on the heels of winemaker David Enns, and will happily hang out and watch whatever action is going on. He also visits the office regularly to greet the team and check to see if there's any interesting food to be shared.
A mix of Border Collie and Bernese Mountain Dog, he is playful, smart, and pretty much the best winery dog ever.