Week 2: 2016 - 2021 Blind Trust Red.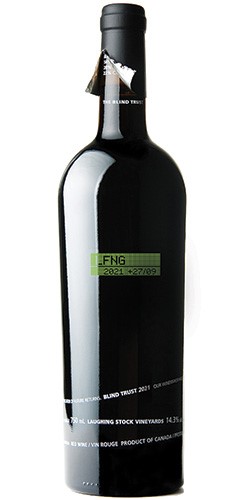 A blind trust is a financial trust in which the executors have full discretion over the assets, and the trust beneficiaries have no knowledge of the holdings of the trust. In this case, our Blind Trust is a wine in which the winemaker has full discretion over the blend, so you'll just have to trust us.
The Blind Trust is the second label of our big Bordeaux inspired blends. Its robust taste profile and affordable pricing make it a solid investment.
Always a secretive blend, our Blind Trust Red is constantly changing from one vintage to the next, and has included varietals such as Syrah, Merlot, and Petit Verdot in the past.
INSIDER TIP: Blind taste the Blind Trust and try to guess the varietals before disclosing the assets which are kept under wrap and seal of the capsule.