IPO Tasting- Vancouver 2019
May 28, 2019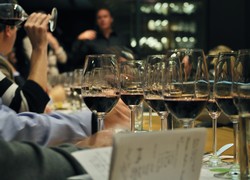 This is an opportunity to taste some of our new releases and meet our Investor Relations Gal Holly Brockmeyer. We encourage our wine club members to stay for dinner after the event at Brix & Mortar.
Who: Preferred Share Wine Club member and one guest
What: Casual tasting of Laughing Stock's newly released wines, paired with small seasonal offerings.
When: May 28, 2019 - 5:00 PM to 7:00 PM
Where: Brix & Mortar - 1138 Homer Street, Vancouver BC
Tickets are limited so reserve by May 13, 2019. Email preferredshare@laughingstock.ca or call 250.493.8466 or purchase online.