Portfolio 2016 Gift Box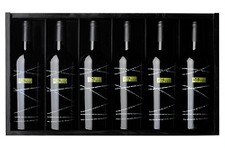 Just like a finely balanced stock portfolio, putting together a blended wine takes finesse and judgment so that the experience of the whole will be greater than the sum of the individual parts. Our Portfolio is a wine that marries the art and science of wine making with a blend of five of the Bordeaux varietals. For the past decade, Portfolio has routinely won top accolades from wine competitions and wine critics alike. A proven chart-topper.
For more detailed wine profile, see Portfolio 2016.