Viognier 2017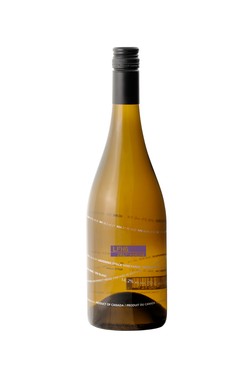 This product can not be shipped to BC
wine profile
Viognier grows at our Perfect Hedge Vineyard in Osoyoos. An hour south of the Naramata Bench winery site, this vineyard is hotter and provides the extra heat units that Viognier requires to ripen fully. Viognier is a unique white varietal combining the weightiness on the palate of Chardonnay and the amazing floral aromatics of Gewürztraminer.
The 2017 vintage of Viognier developed in parallel to the hot dry summer creating more ripe fruit. Green honeydew and soft aromas of lime and mock orange blossom gently greet you at first. The weight on the palate has notes of beeswax and that lovely classic oiliness. This smooth-talking grape is the ultimate white wine for red wine drinkers. This vintage's ripe fruit qualities will be an excellent pair with spicy food.
INSIDER TIP: The trick with Viognier is to get optimal ripeness without losing acidity, thus we combine two separate pick dates.
winemaking notes
In 2017, we selectively picked the 100% estate grapes from our Perfect Hedge vineyard in Osoyoos on two separate dates in early October. The grapes were whole cluster pressed and fermented in 40% neutral French oak, 30% stainless steel, and 30% concrete eggs. Then it is aged in a combination of oak, stainless steel and concrete to add complexity to the wine.
Our winemaking team has been using concrete eggs since 2011. Concrete fermenters are slightly porous thus allowing the wine to breathe without imparting any flavours. The egg shape brings some unique properties to the fermentation process by keeping the lees in a constant state of movement.
vintage notes
The 2017 brought some wild weather. One of the coldest winters we've experienced in years gave way to a cool, wet spring. Although there was flooding in the Okanagan, it was followed by 54 straight days with no rain. The hot dry summer allowed fruit development to catch up from its late start and created smaller more concentrated grapes. Fall weather cooled down quickly, but we were able to bring in our fruit prior to any risk of frost. Overall, expect ripeness and weight to the wines, while still retaining bright fruit flavours.
vineyards
The Viognier is 100% estate grown on the Perfect Hedge Vineyard on East Bench Osoyoos.
Wine Specs
Appellation
Okanagan Valley
Harvest Date
October 10, 2017
Fermentation
40% Neutral French Oak, 30% Stainless Steel, 30% Concrete Eggs