Amphora Syrah 2016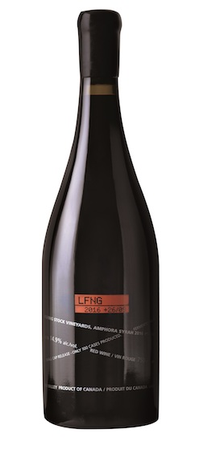 wine profile
RELEASE NOVEMBER 1
​6 Bottle Maximum
This Small Cap release of only 100 cases, is a tribute to how wine was made in ancient times. Using a hands-off winemaking approach, this is our 4th year of working with the two 500L terracotta clay Amphorae. The result is a wine that challenges you to define it to a specific region or style.
This beautiful fuchsia coloured wine has complex aromas of cracked black pepper, warm cured salami, fennel seed and crushed violets. The palate is generous with punchy flavours that complement the nose. The tannin structure and the bright acid will ensure that this wine ages gracefully 5-7 years from vintage.
INSIDER TIP: Originally used in ancient Greek & Roman days, this approach embodies the artisan desire to make wines more naturally with wild ferments and minimal intervention. For more information on the Amphorae, click here.
Winemaking notes
The 2016 Amphora project was a complete departure from past vintages where we made an orange wine with a Viognier Roussane blend.For 2016 we placed Syrah grapes in our two 500L terracotta amphorae and left them fully untouched for 8 months. After 10 days, the natural wild ferment began at a low temperature and slowing progressed for 5 weeks. This hands-off approach results in slower extraction from the grape skins, while the tannin works as a natural antioxidant to the wine.
Part of the experience of working with Amphorae has been to explore the boundaries of winemaking and each year David has left the wine 'on the skins'. In past vintages the Viognier Roussane has been left on skin progressively longer starting with 5 weeks and in 2013 ending with 5.5 months on the third vintage. The switch to Syrah for 2016 extended that further to 8 months.
Vintage Notes
The 2016 vintage started out with the earliest bud break on record in the Okanagan. The early spring had significant heat units which caused the vineyards to surge in growth. A more moderate summer helped to gain back balance in the vines. Ripening was early but gradual as fall rains slowed down the pace at harvest. An early frost on October 11th created havoc for some other vineyards, but all our sloped sites were able to continue ripening until the end of October. Overall an exceptional harvest with a very long growing season meaning more time on the vines for the grapes to develop complex flavours.
Vineyard
100% Estate fruit from our Perfect Hedge Vineyard on East Bench Osoyoos.
newswire
BC winery explores natural winemaking
Wine Specs
Harvest Date
September 26, 2016
Aging
8 months on the skins in clay terracotta Amphorae
Fermentation
Natural fermentation over 5 weeks