Rosé 2021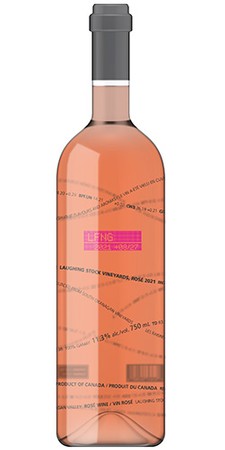 wine profile
This light salmon-hued Rosé is a beautiful expression of Gamay with aromas of rhubarb and cherry followed by hints of jam, cotton candy and citrus flavours. Light on the palate, with gentle tannins and medium acidity, it is perfect for summer sipping or light fare.
Winemaking Notes
Sourced from a vineyard in Oliver, this Rosé is made from the delicate Gamay grape. Gamay makes up only 3% of the red varieties grown in BC. In order to produce an elegant wine in the heat of 2021, we picked the grapes early and limited the contact of the skins and pressed lightly. We then inoculated in stainless steel to preserve freshness. The result is a delicate wine with bright acidity.
Vintage Notes
The 2021 growing season is one that will be remembered for a long time. The season was marked by intense heat in the Okanagan. The resulting budbreak gave us berries that grew to a small size and the clusters were loose. These small berries had a high concentration of flavour, colour, and tannins. The vintage started slow but by mid summer the vines were progressing well. The crop was light in general which allowed the quality to really shine. Loosely formed bunches with smaller than average berry size, allowed for full sunlight penetration with the resultant development of intense fruit flavours.
vineyard source
Grapes were sourced from Oliver, BC
Wine Specs
Harvest Date
August 27, 2021