The Art of Blending
Friday June 16th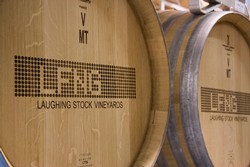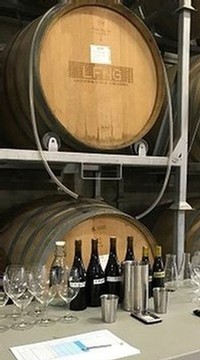 We are excited to invite you back to the cellar for another blending seminar, where you will have the chance to create your own custom portfolio blend! This seminar will be an incredible opportunity for you to learn about the art of blending and to explore your own creativity in the world of wine.
The event will be held on Friday June 16th between 6:30 and 10pm in the cellar. You will be guided through the blending process by our expert wine maker Sandy Leier, who will share her knowledge and expertise in the field. You will be provided with a variety of wines to taste, each with their own unique characteristics, and given the tools to create your own blend.
This hands-on seminar is perfect for wine enthusiasts of all levels, whether you are just starting out or have been a fan of wine for years. You will have the chance to experiment with different grape varieties and find the perfect balance of acidity and tannins.
To start the evening, guests can enjoy a welcome glass of wine as we make our way to the cellar.
At the end of the seminar, you will have created your own custom blend of Portfolio, which you can bottle, cork and wax before taking home as a unique souvenir of this unforgettable experience. Following the event, you will have the opportunity of joining us in the Tasting Room for a selection of cheese while you sample some of our new releases.
Space for this seminar is limited to only 24 people, so please book by June 9th to confirm your attendance. We look forward to welcoming you and sharing with you, The Art of Blending!